After logging into the Previewer, an overview of your account will be generated. Here you can access, edit, remove and create new or existing flight.
A flight is a collection of creatives forming an advertisement. A flight can be a collection of assets, fixed position banners and layers.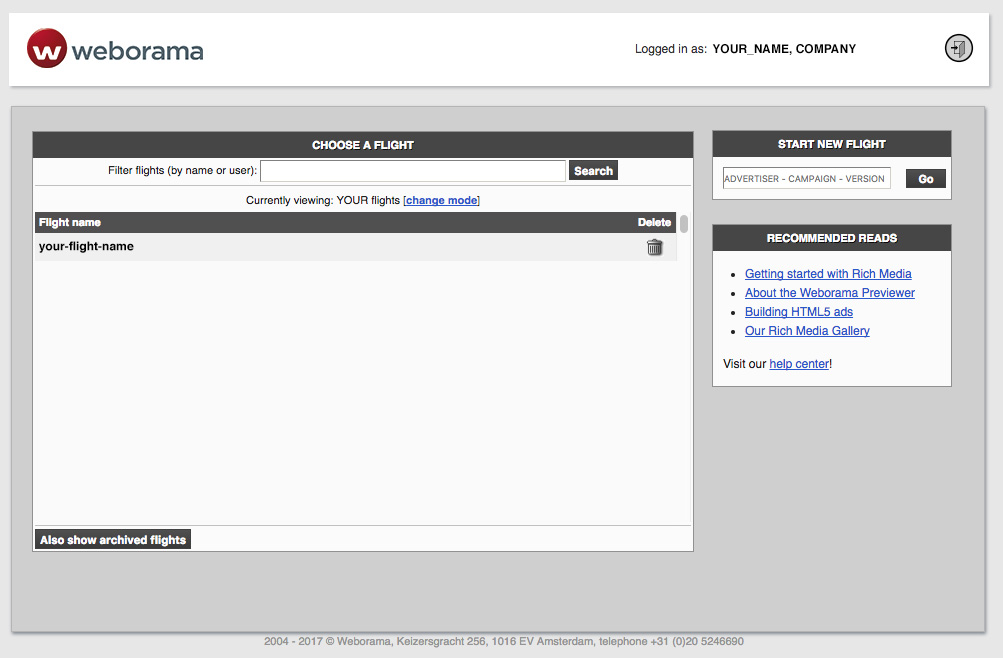 On the right of the screen you have the possibility to create a new flight. Enter a name in the texfield and press 'go' to create a new flight. Newly created flights will be added to your overview. Clicking on the flight gives you the option to edit the flight.