Once a new flight is created, the fist step is uploading your files to the previewer. Creatives that can be uploaded are Flash (swf) and HTML 5 files, and all kinds of assets like video, xml and image files.
Up to eight files can be uploaded simultaneously. If your rich media creative contains more files, you can repeat the process and upload the remaining files.
NB: The previewer supports uploading .zip files as well as uploading Adobe Edge Animate Deployment Packages (.oam files). In fact, when working with Edge Animate, it is recommended to choose to publish as a deployment package and upload the generated .oam file.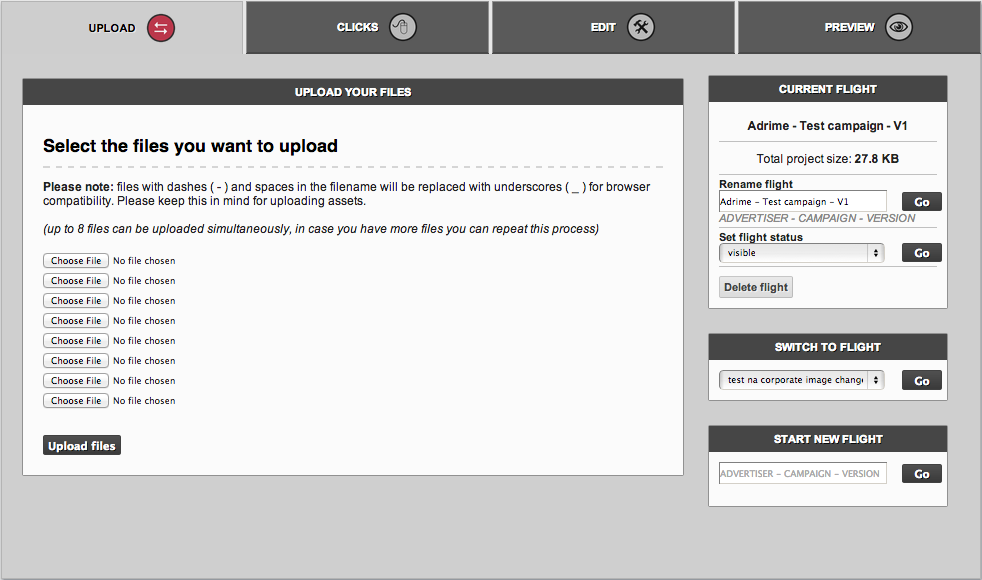 Uploading the files can take some time, depending on the size of your files and the upload speed of your connection.