All inventory available in the marketplace can be seen and selected in our inventory web app. The interface shows a realtime overview of available inventory. You can build URL lists based on selections and export them to .xls to use in your DSP of choice. With the universal searchbox at the top you can search for anythings in the inventory.
Selections:
Use these selections to filter on inventory:
format

categorie

publisher

website
Deselect a single line from your selection by clicking the line or 'eye' icon.
Inventory size
You see the amount of inventory available being high, medium, low. This gives buyers an indication on how to set their bidprices.
high: enough available, use sharp pricing strategies

medium: enough available, use multiple pricing strategies to see what gives the best winrate.

low: available, but bid higher than average floor prices to ensure you win.
Actions
After filtering there are the following actions:
reset all selections

export your selection to xls

request for deal ID form
Please ask your contact for a user account.
https://weborama-impact-marketplace.web.app/
mainview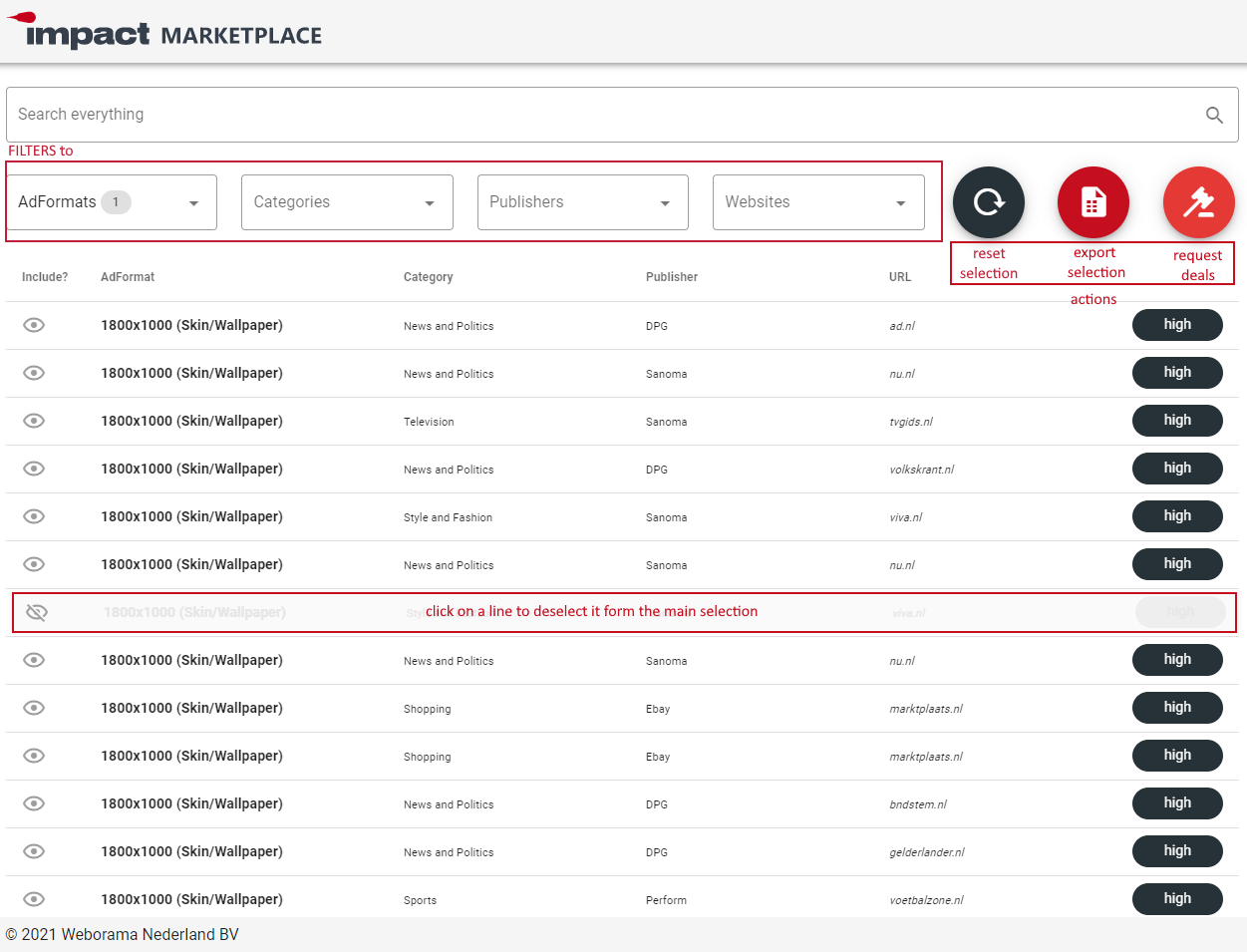 Deal ID form