After setting up your creative you can preview it on a large number of dummy sites. To preview your creative, press the Preview button next to the +Add clicks button.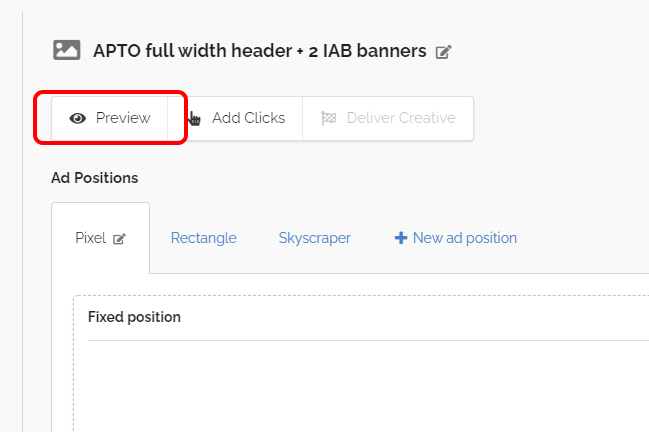 In the preview screen you can select which ad positions you want to preview and on what site you want to preview your creative.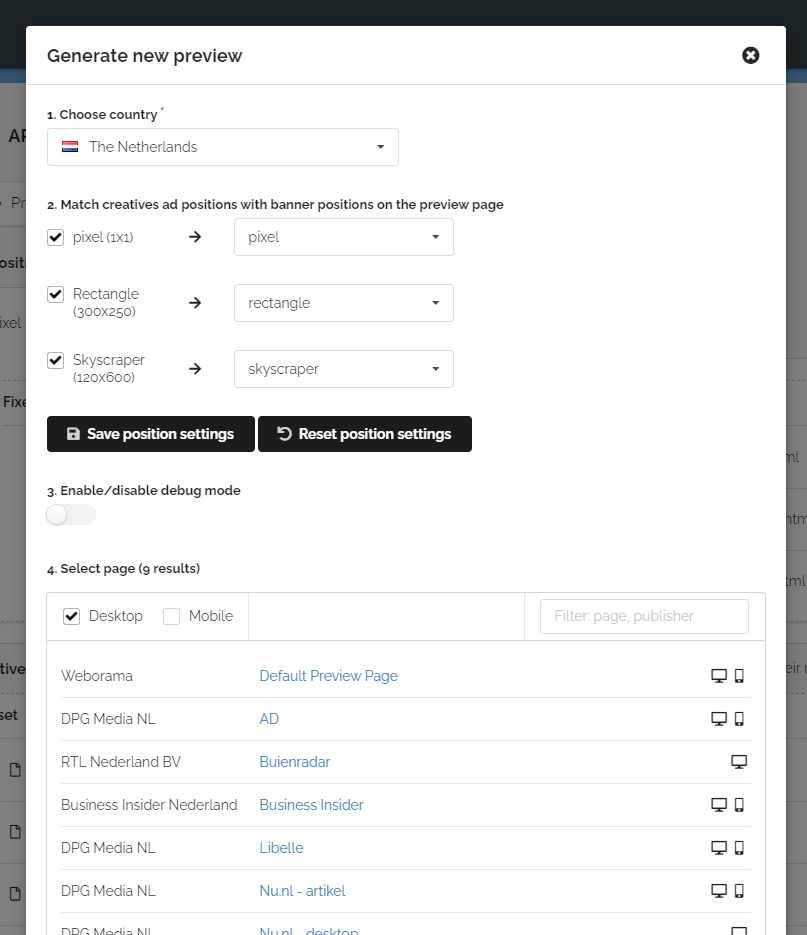 Here you can find all the preview pages that can handle your creative.
The "choose country" dropdown lets you pick the country of the preview pages you want to see. If you pick 'The Netherlands', you will only see Dutch preview pages. The same goes for all the other country

After that, you can match your creative ad positions to the banner positions on different sites. (For example, a header is not a standard IAB position, so this is usually booked into the leaderboard position).

The page selection list will show all pages that match the selected criteria. Some pages are desktop only, some pages mobile only and some pages work on both desktop and mobile. You can preview on a page by pressing the name of the page. You can also search based on site or publisher.