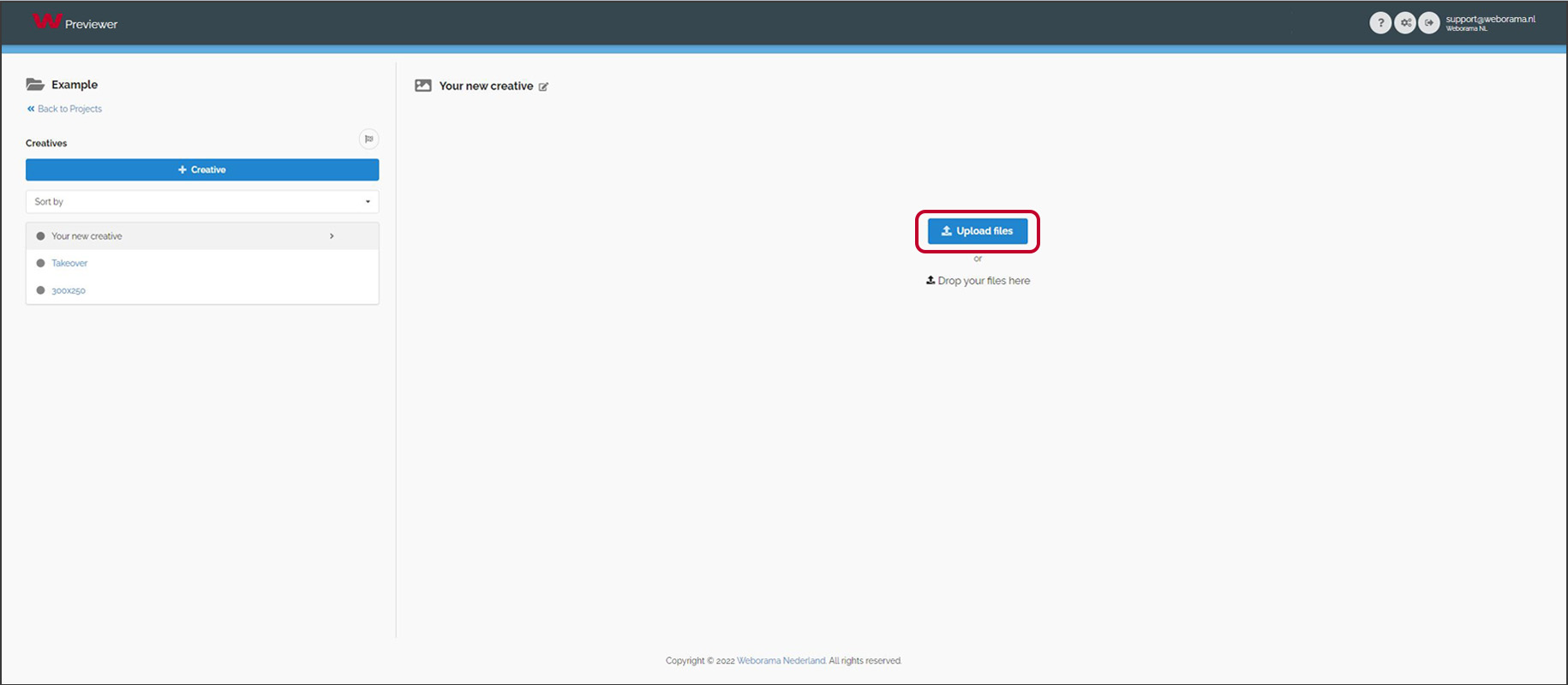 The template and your creative files need to be uploaded into a creative. You can drag and drop multiple files or .zip folder onto the interface to upload, or click the "upload files" button to select your files or .zip folder on your computer to upload. If you want to upload more files to the already uploaded files, you can simply drop them on the screen.
1. Change the place an element is placed

Once you've uploaded your files, they automatically find their place in the previewer. However, sometimes the roles need to be changed manually. Please keep in mind that only the template HTML files should be placed as a 'fixed position' or a 'layer'. All other files should be 'assets'.
If you're unsure where a file should be, take a look at the specsheet. Here the fixed positions and layers for each creative within a template are mentioned, and the rest should be an asset.
You can change the place of an element by dragging it to the right spot.
2. What files are accepted
The previewer accepts an extensive list of files, which includes but is not limited to:
HTML
Javascript
CSS
JPG/PNG/GIF
MP4/WebM
XML
JSON
3. What files are not accepted
There are some files that the previewer doesn't accept, which includes but is not limited to:
!important: the previewer does not accept a folder structure. All assets should be placed on one level in the HTML and/or Javascript files.
The next step
Determine and place the files in their required ad positions.