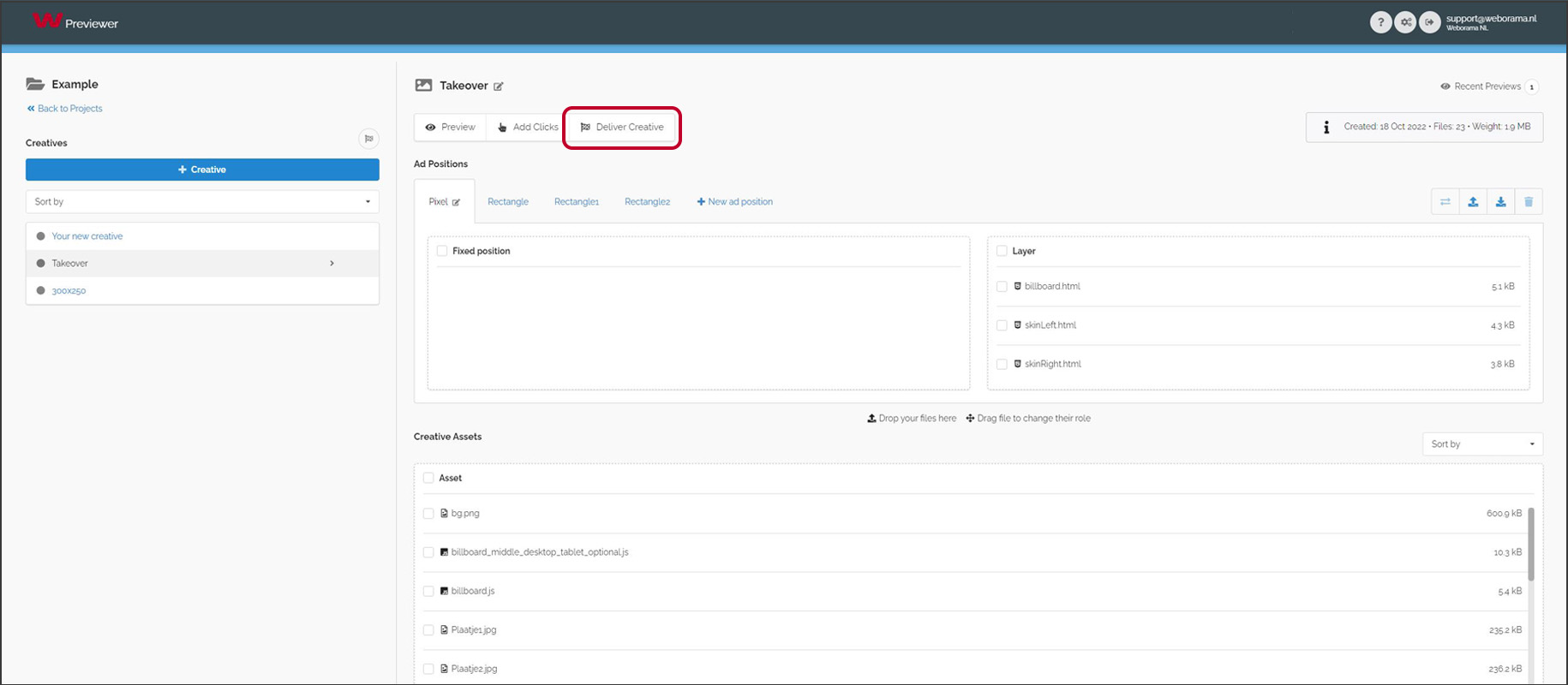 When you're done with this creative, you can click the "Deliver creative" button to notify Weborama and hand the creative off to our teams to validate and process it. You must have at least one rendered preview for the button to work. You can also notify replacement material.

In the "deliver creative" screen you can add contact email addresses. These email addresses will be added to the CC of the notification confirmation email.
The name and project of the creative and the business unit of the account are automatically filled in. If you have any comments about this creative, please put them in the "comments" field.


!important: Notifying an creative does not mean it will be live immediately! Notifying your creative will send all the files to our Client Support team, who will check the creative and if all information for the campaign is present. After that they will sent it to our Traffic team. Of course we'll try to get your creation live as soon as possible, but please make sure to deliver the ad five business days before it needs to run.